L Street Diner & Pizzeria is a longtime corner eatery with old-school decor turning out brick-oven pizza, plus subs & Southern BBQ.

Generations of locals have come here for hearty roast turkey dinners, served with real mashed potatoes, house-made stuffing, gravy, squash and green beans, as well as knockwurst with baked beans. And the Irish breakfast with Irish bacon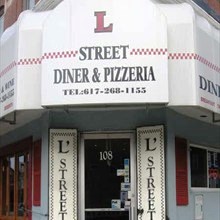 and blood pudding is sure to bring in diners longing for a true taste of home. Thick Boston accents provide an authentic soundtrack at all hours.
Since the opening of the L Street Diner & Pizzeria in South Boston in 1986, we have prided ourselves on having a restaurant that offers something for everyone.
By combining a unique menu and wide array of fresh ingredients with a cool, modern décor, we have been able to bring together a contemporary atmosphere with old world Italy. We share a love of great food and the dedication to bring it to everybody that comes through the door.
The goal of L Street Diner & Pizzeria is to add some variety to the Boston "eating out" experience. When we opened the store on the corner of L Street and E Broadway, its food and charm quickly drew a loyal following from all walks of life.
Filling the restaurant with top quality employees, all sharing their taste for great food and their vision of success, is a lasting attribute to the company. Inside the cozy kitchen o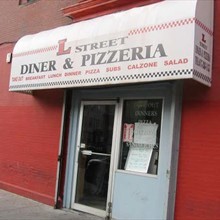 f the restaurant a new type of family began.
Today we are unmatched in quality as we continue to grow in the Boston area. We are committed to the same standard for quality food, consistent service, and the relaxed family atmosphere that started it all.
We are one of the oldest and most frequent restaurants in South Boston.  Our dedication and expertise has proven to make our customers experience very satisfactory and unique.
We also strive to be most presentable, and maintain a cozy and elegant in-house environment for the eat – in customer.
Additionally we offer DELIVERY as a sign of gratitude and convenience for all.
There is a lot we could say, but we feel like our products and years of excellence speak for itself.
It is our persistence and your dedication that brought us this far, and we are very grateful and appreciative.
Thank you all for choosing us to serve you on daily basis. We'd love to hear from you, so please do feel free to contact us and give us your opinion and suggestion on how could we make your experience better…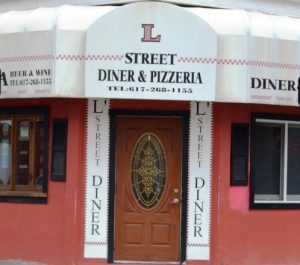 "Love L Street Diner & Pizzeria. Always great service (delivery or pick up) and the food is a sure bet. Their Greek salad is my favorite in Southie, and I LOVE Greek salad. Pizza is fantastic. I love just a simple cheese. I also love strolling over here for a simple hassle free brunch."
"Sometimes it gets pretty busy for breakfast. Reasonable prices, especially for Southie. Pizza is awesome as well as the grinders. My go to for breakfast is the Irish eggs Benny, it used to be a special but has become so popular they have put it on the menu! Family owned place, small town vibe."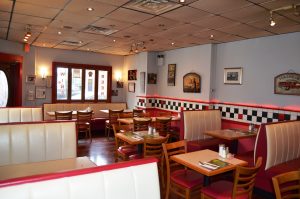 "Awesome little diner and take out restaurant. Small and very cute and cheery inside. Feels very, very cozy. Waitstaff is always pleasant and food is great. They also serve beer and wine which is very nice. Their pizza is fantastic as well as the pasta dishes I have tried-chicken parm and chicken, broccoli and ziti. Great Caesar salad as well. So far for breakfast have only gotten a few of the sandwiches which are very good as well. Look forward to having a proper sit down breakfast here one day as well. All in all great neighborhood low-key restaurant."